17 Feb

Chad Brown Named Officer of Mobile Section, Alabama AGC
Chad Brown Named Officer of Mobile Section, Alabama AGC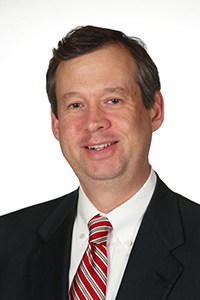 The Mobile Section of Alabama Associated General Contractors (AGC) recently announced Thompson Engineering Chief Legal Officer Chad Brown will serve as its 2022 Associate Vice President. In the position, Chad will also serve on the Alabama AGC Statewide Associate Board and step into the president role in 2023.
"AGC advocates for the construction industry at the local, state, and national level," said Brown. "Some of our local goals include workforce development and workforce training. I'm looking forward to working with a committed group of officers ready to make an impact in these areas."
Alabama AGC also announced that Thompson Engineering employees Mike Davis and Jay Davison were selected to serve on the Construction Leadership Council (CLC), which is designed to provide activities and programs to younger professionals. The CLC functions as a venue to network, socialize, and exchange ideas about the construction industry.
"We rely on our members to help us promote the advancement of economic and infrastructure development and other construction industry issues like workplace safety," said Charlotte Kopf, manager of the Mobile Section office. "Thompson Engineering is a long-time supporter of our section's efforts and we appreciate the time and expertise of each employee who actively engages with our organization."
About AGC
Originally chartered in 1920, AlabamaAGC is part of a statewide and national association whose membership includes general contractors, subcontractors, specialty contractors, material and equipment suppliers, insurance bonding, financial institutions, engineering firms, law firms and others who supply specialized services to the construction industry. Membership spans all of various industry segments such as Building, Industrial, Heavy and Highway and Municipal utilities. The principal objectives of AGC are to foster and promote a business climate in which the construction industry may operate successfully while upholding the integrity of the industry and serving the public through community involvement. Alabama AGC works with elected officials on the local, statewide and national levels on industry issues affecting economic and infrastructure development. AGC also works closely with governmental agencies such as OSHA to provide safety awareness programs for contractors.
About Thompson Engineering
Since 1953, Thompson Engineering has been active in the growth of the communities where our employees live and work. Our employees are known for their expertise in solving complex engineering and architecture problems, as well as supporting their favorite community causes. Thompson Engineering started as a construction materials testing firm and has grown to be an industry-respected leader in the planning, design, and construction of major economic development projects. Our value is providing creative and cost-effective solutions to complex problems that help our environmental and coastal restoration, port development, aviation, shipbuilding, transportation, manufacturing, energy, utilities, and education clients succeed.