09 Dec

Law Selected to Serve on board of Tennessee Chamber of Commerce
Law Selected to Serve on Board of Tennessee Chamber of Commerce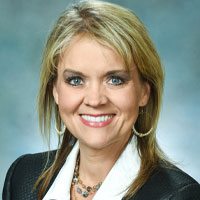 The Tennessee Chamber of Commerce & Industry today announced 17 appointments to its 54-member board of directors. Among the leaders selected is Sharon Braden Law, Tennessee Area Manager for Thompson Engineering. Law is one of two members selected representing the Chattanooga, TN area. Law will serve a three-year term.
"Serving in this capacity is an opportunity to give Thompson Engineering, our industry, and Chattanooga a voice as important policy decisions for Tennessee business are discussed and decided," Sharon said. "For that, I'm grateful and excited to serve."
The following is an excerpt from a news release distributed by the Chamber.
The Tennessee Chamber is one of Tennessee's oldest and most prominent statewide business trade associations impacting public policy on behalf of business and manufacturing for over a century. The board of directors is the governing body of the Tennessee Chamber and provides significant leadership and input into Chamber operations and their annual legislative and policy agenda that guides the work of the business advocacy group.
Bradley Jackson, Tennessee Chamber President and CEO, noted, "Our incoming board appointments are the perfect blend of business leaders across our great state that know both politics and business issues and they will contribute significantly to our organization and Tennessee's business climate. We are thrilled to announce such a distinguished group."
2020 Tennessee Chamber Executive Committee Board Appointments
Kelly McCreight, President and CEO, Hamilton Ryker, Martin                    – Chair, Board of Directors
Leisa Cagle, Vice President and Controller, McKee Foods, Collegedale      -Secretary Treasurer
Kerry Dove, President and CEO, Loftis Steel and Aluminum, Nashville      -Chair, Human Resources Committee
2020 Board Appointments
Eddie Davidson             – Piedmont Natural Gas, Nashville
Joe Durante                  – Mitsubishi Electric Power Products, Inc., Memphis
Mark Field                     – Knoxville Chamber of Commerce, Knoxville
Jarah Hauger                 – John Deere Power Products, Greeneville
Charlie Koon                 – F&M Bank, Clarksville
Sharon Braden Law       – Thompson Engineering, Chattanooga
Darlene Marsh               – Darlene Marsh LLC, Nashville
Susan Hadley Maynor    – Greater Memphis Chamber of Commerce, Memphis
Kelly Mullins                  –  Pfizer, Inc., Memphis
Curtis Person                – Comcast, Memphis
Travis Poe                     – McKesson Plasma and Biologics, Memphis
Jack Springer                – Malibu Boats, Inc., Loudon
Holly Sullivan                – Amazon, Nashville
Andrew Tavi                  – Nissan North America, Franklin
ABOUT THE TENNESSEE CHAMBER OF COMMERCE & INDUSTRY:  Founded in 1912, the Tennessee Chamber of Commerce & Industry and the Tennessee Manufacturers Association is Tennessee's most prominent statewide business and manufacturing trade association.  With a commanding statewide presence of business leaders and local chambers of commerce throughout the Volunteer state, the Tennessee Chamber is a driving force for business policy and economic prosperity in Tennessee and is the official state affiliate of the U.S. Chamber of Commerce, the National Association of Manufacturers, and the American Chemistry Council. For more information, visit www.tnchamber.org.