18 Jul

Thompson Engineering Names New CEO
Thompson Engineering Names New CEO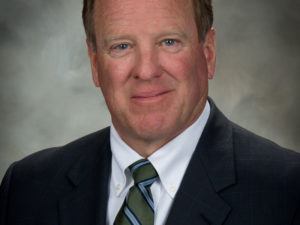 Thompson Engineering has named John Baker its new President and CEO. Baker first joined Thompson Engineering in 1991, and has served as the company's President since 2004 with a long track record of executive and operational management. "When I joined the firm in 1991, it was one of the most creative and innovative design firms around, and still is today," said Baker. "I'm very proud to have been selected to lead this great organization forward."
In addition to his executive leadership, Baker has served as the company's principal-in-charge of a variety of important projects in the Mobile area for clients such as Austal USA, ThyssenKrupp, Airbus, Mobile Aerospace Engineering (MAE), United Technologies Corporation (UTC), Mobile County Public School System, Alabama Department of Conservation and Natural Resources (ADCNR) and the Alabama State Port Authority (ASPA). Baker is a certified design-build professional (DBIA) and earned his degree in Civil Engineering from the University of South Alabama.
Baker succeeds Jimmy Shumock, who served Thompson as CEO for seven years. Shumock will continue his 34-year career with the company, and serve as the transportation market leader where he will remain involved in many projects, including Thompson's work for the Alabama Department of Transportation and the Mobile River Bridge. "Jimmy has had an exemplary career with Thompson Engineering and he remains a valuable part of our leadership team," said Baker.
Baker holds several community posts, including board positions for Associated General Contractors (AGC) of Alabama, the Associated Builders and Contractors (ABC) of Alabama, Infirmary Health Systems and Thomas Hospital. He has also been active with the Mobile Chamber, having served on its Board.